There have been quite a few new items added into my
Etsy Shop
lately so I thought I would share some of them with you incase you've haven't seen them yet. I absolutely love crafting and sometimes find myself up all night working on a project, when I get in the zone I can't stop! A lot of the designs I've made lately have been projects I've had in mind for a while but haven't had much time to complete so I'm so happy to share them with everyone today.
It has taken me a long time to to complete my Direwolf scarf collection because I wanted to get the perfect yarn for each of them. Lady is the final addition to the collection and I decided to go with a simply grey design with silvery flecks to represent her and Sansa's innocence and youth.
When I first got into polymer clay jewellery making one of the 1st things I made was a sushi bracelet so I thought it was about time for an updated one now my clay skills have improved, and I had to include my absolute favourite Tamago on there to, just looking at it makes me hungry.
A friend mentioned that it has been a while since I made any macaron jewellery and they're right it has been almost two years since my last one. When I was in London I treated myself a huge raspberry flavoured macaron from Laduree which was super cute and just as delicious so I thought I would recreate it in clay.
All I've been baking lately are cookies so of course I had to create some cute jewellery to match the occasion and as yummy as this one looks it probably won't taste that good but never fear I shall be posting a few of my fave cookie recipes soon.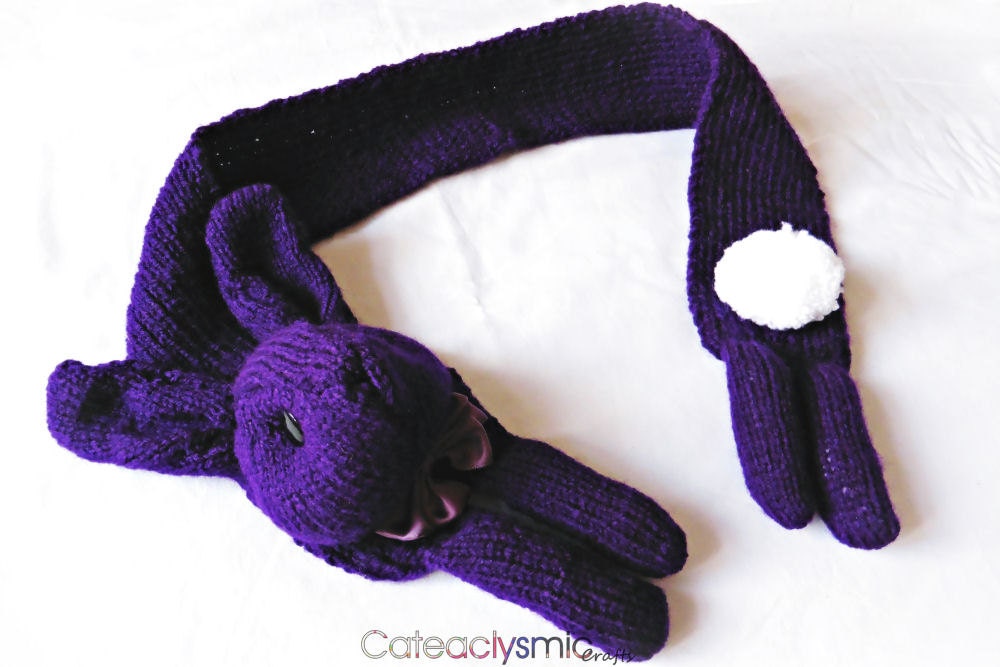 A lot of my bunny scarves are pastel coloured so I thought I would make something a little bit darker and found this beautiful purple yarn in my stash, I think of this one as an older sibling to my
Candy Violet Bunny Rabbit Scarf
.
Kinder Egg have been releasing a bunch of awesome Marvel themed eggs lately so I thought I would make something awesome out of all the extra figures I have and turned them into necklaces, they all look super cute don't you think?