Etsy
is my favourite place to browse all things quirky and unique, I would quite happily buy my entire wardrobe from there. The best thing about buying from handmade/indie shops is that you're getting something that is not only unique but handmade with love, so here are some of my favourite geeky fashion finds.
Batman: The Animated Series
is one of my absolute favourite incarnations of the Batman world and this dress is the perfect embodiment of that. This design is perfect I love the bold colours and the use of onomatopoeia which reminds me of the always cheesy yet amazing
1960's TV series
, this dress is 100% awesome and right at the top of my wishlist!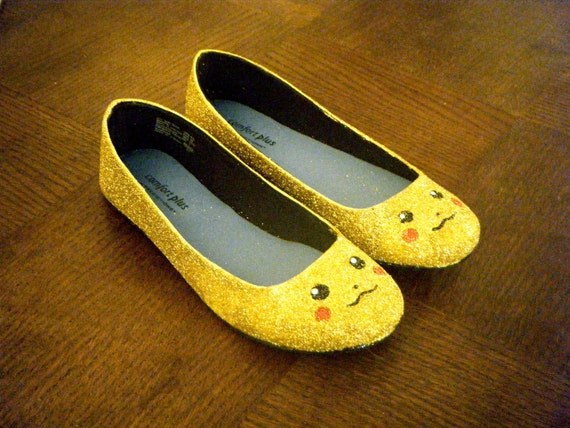 PIKA~~~~ SHOES I CHOOSE YOU!!! Sorry I just couldn't resist a good pun but aren't these just the cutest things you've ever seen? If fact if you like these then you should go check out
this shop
as it's full of cute glittery shoes and I'm not kidding I would wear every single one of them!
Just as I saw this dress E.T. came on the TV it must be fate! E.T. is one of my all time favourite movies, I used to watch this all the time when I was a kid and totally blame it for my obsession with all things space related. This dress is the cutest and that image of E.T. is just adorable.
this shop
there is something for everyone here so even if you're not a Who fan be sure to check them out.
The Lord of the Rings
is one of my all time favourite movies and although I've already started a collection of Middle Earth clothing thanks to
Black Milk
I would love to add this skirt into my wardrobe to.
Be sure to share some of your favourite Etsy finds in the comments!